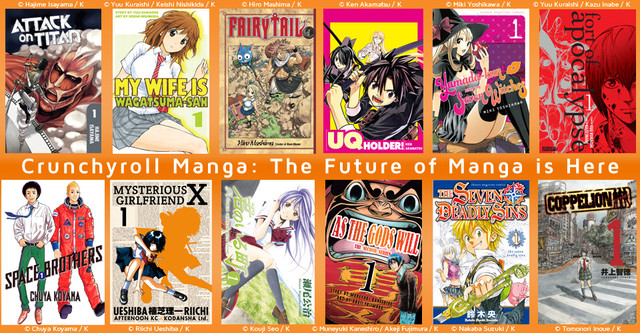 Manga can be found in libraries and can be bought in stories but one of the most widely used method of obtaining manga is to find it online and read it. Finding manga online can be convenient for the readers themselves but can cause problems for the artists that produce the manga. While it won't be illegal to just read the manga on the websites, it becomes a legal matter for the people that scan the manga for the websites. If websites scan manga without consulting the artist, problems with copyright arise and the artist doesn't get paid for the work they put into producing a story. Many companies have found websites that do this and have taken down a lot of content. Examples of this would be the popular manga websites, MangaFox and OneManga. These websites lost most of their scans and were shut down for a short period around 2010 and 2011. Now when going on MangaFox's website and clicking on a manga chapter a message will appear saying, " sorry, its licensed, and not available." So, what do we do as fans? Do we continue finding other websites or do we just buy the manga we want to read? This can become an issue for some fans that just want to read the manga regardless of the limitations. If one doesn't have enough money to buy something then it is pretty tempting to just go to a free website and read something. It's not necessarily a bad thing for someone to read from a website but if someone wants to read in a legal way, there are a couple websites to choose from.

Firstly, the website Crunchyroll provides legal manga to read but there is a fee. It's $4.95 a month for 12 titles so it can be a bit limiting. MangaReborn is a website that allows authors to download manga and it provides translations. Gen Manga is a website that has multiple titles but again has a fee. Although the fee is at the lower end at $1.99 a month. Viz Media allows you to buy online titles and Weekly Shonen Jump is available to multiple countries.
It can be troublesome finding websites that stream manga legally and most of the time there is price involved. Though, most of the websites I showed have pretty reasonable prices. If a reader wants to continue reading manga from a site that can be illegal, there are many other ways to give money to the author. You can use a website to find a manga to read and then buy it later or buy lots of merchandise around that show. But overall, to credit an artist for their work, the best things to do are buying it, going to the library or finding a legal website to read it.
Cite: http://organizationasg.kokidokom.net/2013/08/13/this-is-how-you-can-read-manga-legally-in-2013/#CR